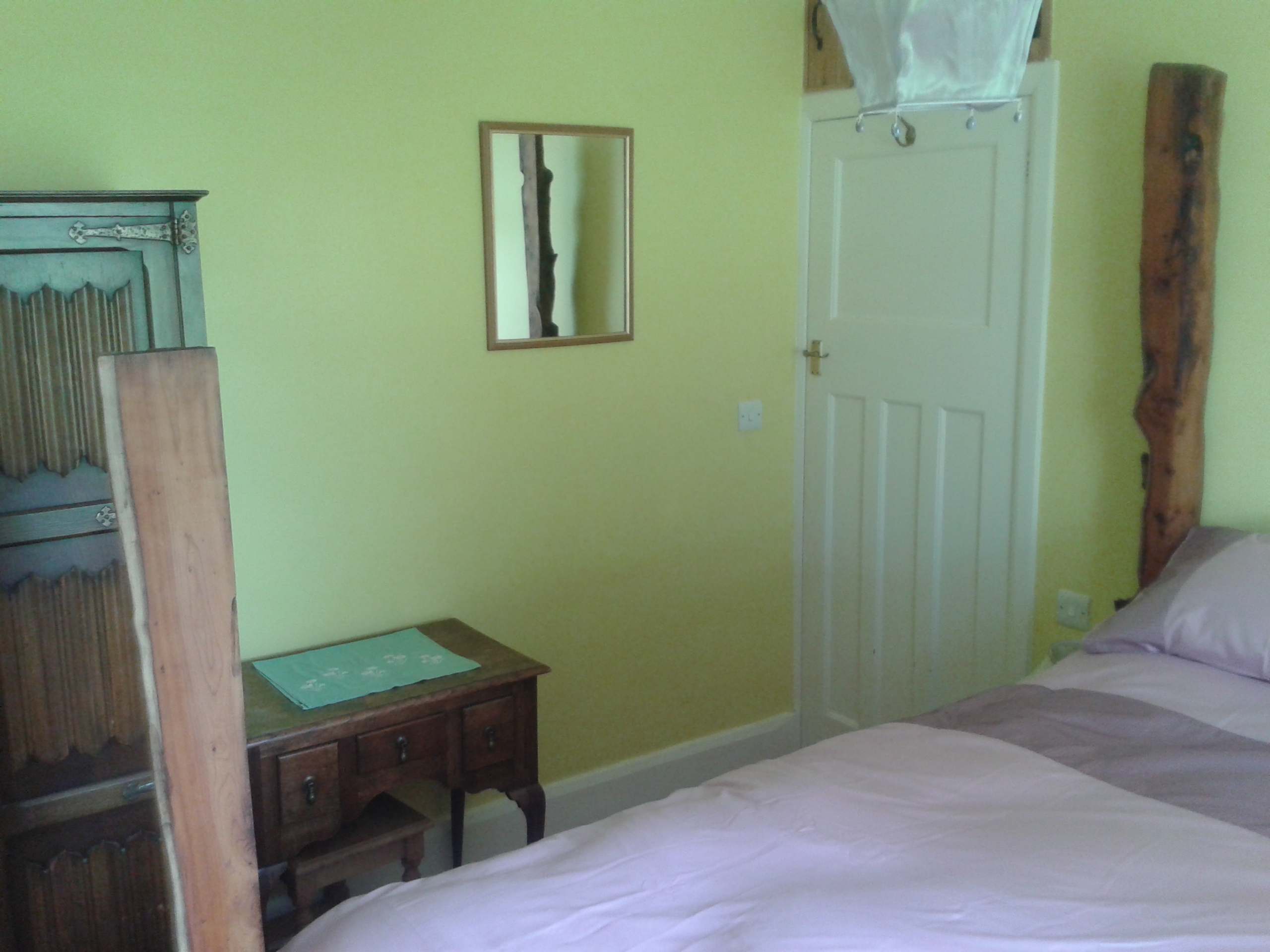 BEDROOMS
Sleeps 4, with one double- and one twin-bedded room.
The single bedroom has two traditional beds with Hypnos mattresses. We buy from Hypnos because they have awards for sustainable business practice. They are reasonably firm.
The double bedroom has a king size mattress on a 'forest' bed made from elm and yew from our own garden.
10.5 tog and 4.5 tog feather duvets are on all the beds in the cottage: you can use either depending on how warm you like to be, or for a really warm night you can clip them together. We put the 10.5 tog duvet on the bed and the 4.5 tog can be found in the bedroom cupboard.
There are a mix of feather and foam pillows: each sleeping position has one of each, so you can decide which you prefer. Pillows, like the mattresses, have protective covering underneath the linen.
We have made the transformation from synthetic to feather filling for duvets and pillows, because of our personal preference as well as (hopefully) sustainability. Knowing people can have other preferences or indeed allergies, we provide one feather and one synthetic filled pillow for each occupant; on request we are ready to provide synthetic filled duvets and further synthetic pillows for any booking.
All bed linen is provided for your stay, included in the price.
The twin bedroom looks out over the Cartmel valley to the South-west, and the double bedroom looks out over the garden to the North-east.
Both bedrooms have bedside lights. Each has a cupboard and also a dressing table and drawers for your clothes. There's a television point in each bedroom.
A cot is also available on request. Cumbria Tourist Board does not recommend the supply of any bedding with the cot, though we do supply a mattress and one sheet.